ACTIVITY REPORT TO THE FRIENDS OF KITOKOLO:

On behalf of the Board of directors, the departmental management committees, staff, children and the entire community, I greet you in the name of our Lord Jesus Christ. I send a message of sincere gratitude for the generous support that you continue to send for the improvement of lives among the people of Kitokolo and its sorrounding villages.
Sponsorship/Education
Seventeen more children have been supported for their Education in Term three which began is September. The total number of children benefiting from support has increased taking more children for Vocational training. One student- Irene Kisakye joined university in September for Business studies in Education.
Seventeen new children received a number of items, and school requirements for term three for all the children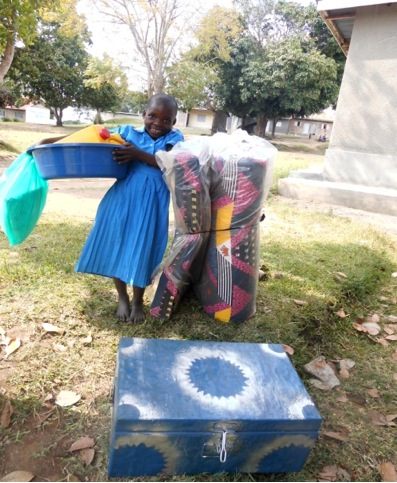 Items given to new children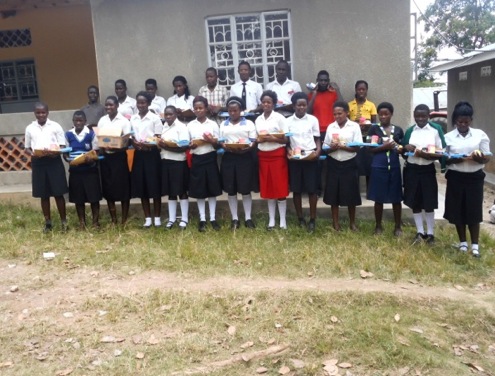 22 students supported in Voc. Institute with school requirement. Most of these, receievd a uniform from sponsorship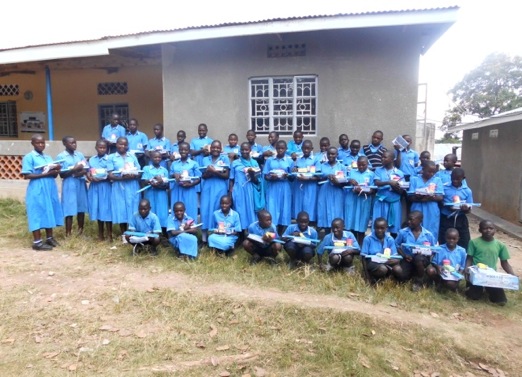 Primary school children on receiving term three school requirements. Sponsorship paid for their uniforms as well.
Construction: We managed to give a face lift to the Executive Director' house and partial work was done on the guest house. The work is still in progress basically waiting to fix internal shutters.
Church ministry
At least more people do come to Church
Sunday school is still running though we have a need to train teachers.
Acquired more hyme books and drums for music in church
Several meetings have been organised to plan as a team on how to make worship more lively and attaract more people to Church
Much more work has been done in equiping the health Centre facility for better services
Health Services
Started an eye clinic. We bought some glasses and basic mecidine for eyes. Over 300 glasses have also been donated to us from Czech Republic.
Equiped the labalatory with blood sugar tests, brucella tests and a few othe basics.
We have been able to recruit another mid wife to replace Apofian who retired in July.
We got an enrolled nurse paid by the Government serving with us on probation.
Tractor
The tractor activities have also improved compared to the performance in 2014. At least we are able to see profit of 2.6million. This is an encouragement to our effort in restoring tractor hire services for agriculture in Kitokolo. The money for overhalling the tractor was a donation from Essen.
Other works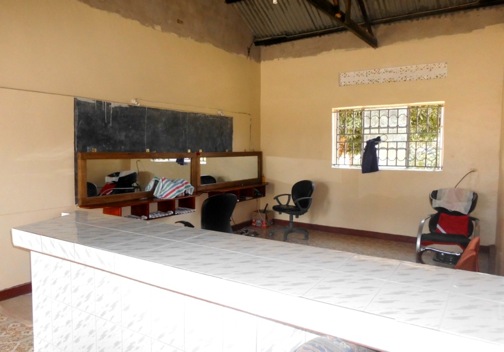 Hair cutting saloon for the Vocational Institute as a business wing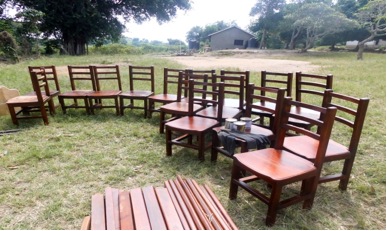 Acquired more furniture for the Institute
Children Centre day: This involved carreer guidance for the children (Being taught the importance of education and why they should not run from School), Worship and prayer time as well as eating together.
Beds for House Number three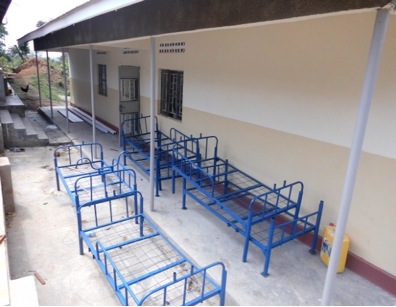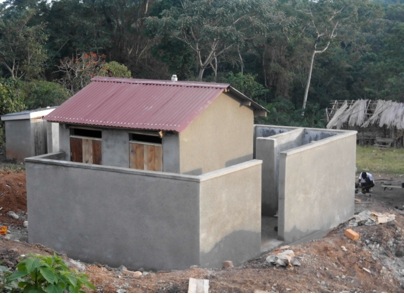 Pit Latrine construction-Child haven
Water tanks
Two more water tanks were acquired. We now get more water to serve more people.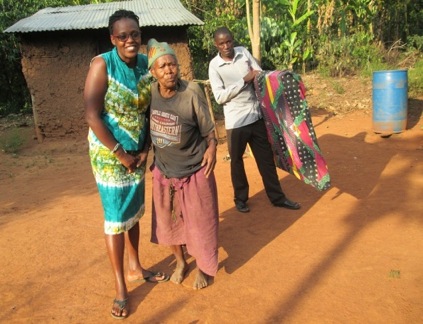 Elderly receive a matress.
Reading and distance glasses from Czech Repiblic (343 in number)
SOME AREAS OF FOCUS BEFORE END OF 2015
Fixing running water at the health centre, roof painting, building a placenta pit, and finishing the bathroom in the maternity ward-sourcing for funds.
Renovation of Health Centre staff houses-Sourcing for funds.
Small Poutry project – Child Haven-to use the funds from sell of goats
Construction of the Mechanics workshop following the Voc.Institute Development plan-Funds
Purchase of a solar fridge-Canteen proceeds
Starting on a library constrcution for the Primary School if given a go a head by the School Management committee- Funds from Essen Church.
A chrisTmas Party for the Children. This year we will not hold a conference but a one day Christmas cerebration including sharing of the gospel to the children.
Annette Akankwasa,
For Hope For The Needy staff, Board members, children and the community.
God bless you all.